Here are 2 of my best fashion tips….
1. Go nude/Camel
You can't go wrong with a pair of nude pumps or skirt or top. For example nude pumps work with everything in your closet (except black tights) and will elongate your legs; nude clothes/outfits look stylish and chic
See full post on how to wear Camel here
Link to outfit here 
2. Get professionally fitted for a bra
A properly fitted bra will instantly improve and transform your figure.
See full post here on  26 Bra Tips, Tricks & Hacks That Will Change How You Hold Up Your Boobs Forever
3. Ignore trends and wear only what looks good on you
Okay, im not saying you ignore trends completely — we all want to look stylish and current. But it's more important to wear clothes that fit well and flatter you. If the latest "it" trend just doesn't look good on you, don't wear it.
4. Edit your closet
When it comes to your closet, more isn't always more. Pare down your wardrobe and leave only those items you absolutely love and look great on you. A finely edited wardrobe will leave you ready for any style situation.
View blog post on Closet Organizing Step-by-Step Guide
5. Don't succumb to "sales"
We have all done, seen that dress thats 70% off and thought wow what a bargin – get it home put it in the wardrobe and NEVER WEAR IT AGAIN!! If it's not something you are willing to pay full price for, then don't buy it just because it's on sale. Period.
6. Own something animal print
Animal prints like leopard and python are the ultimate in chic when used sparingly. A well-placed animal print accessory can make almost any look instantly glamorous.
View full blog post here on how to wear leopard print 
7. Invest in accessories
Nothing elevates your look like a statement piece of jewelry or a luxe handbag. Having a selection of interesting accessories can turn even jeans and a t-shirt into something special. It can also transform the same outfit into something totally different
8. Show off your assets
Whether it's a sexy collarbone, slim legs, or a curvy hourglass figure, choose clothes that flatter the best part of your figure.
9. Embrace color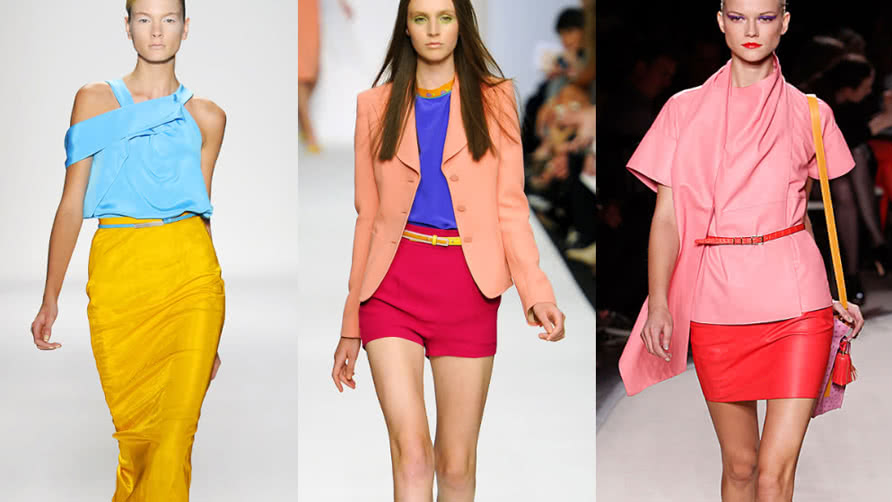 While it's nice to pay attention to the color of the moment, it's even better to stick to colors that flatter your skin tone. Even if your wardrobe is filled with mostly neutrals like black, gray and brown, incorporate at least one pop of color to energize any look.
I love to wear colour it just perks me up and makes me feel happy – take a look at my outfits here
View full post here
View full blog post here 
View full blog post here
View full blog post here
10. When in doubt, overdress
If you're not sure what to wear for an event or outing, it's always better to overdress than to be caught underdressed.
11. Stock up on quality classics
The majority of your wardrobe should consist of quality classics that fit impeccably: a pencil skirt, blazer, jeans, etc. Once you have a reliable foundation, you can mix in a selection of trendier items for a fresh update each season.
12. Show Skin Strategically
Looking truly sexy involves knowing what to bare-and what to keep under wraps. Otherwise, where's the mystery? Choose one-only one-body part and show it off – If it's cleavage, don't show your legs. If it's your legs, stay covered on top.
---
And their you go folks those are my best fashion tips.
See my other blog posts before for more tips:
Please comments below on what your best fashion tips are….