Some people shy away from stripes thinking that they are unflattering and to tricky to wear but hopefully I can prove you wrong with this blog post.
Below you will find 6 ways to wear stripes – whether they be vertical, horizontal, or a mix-match of both I love them all
1. Casual tee or jumper with jeans
Simple and chic and great with pumps and heels a like. My stripped Tee is a wardrobe staple
Jazz it up with some heels
Add a leather jack for a more urban vibe
A stripped jumper works the same way
Add some bold jewelry to make more of a statement
2. Stripped tops
Not just great with jeans!
A striped tee and skinnies with a little wedge or heel is one look that will never go out of style.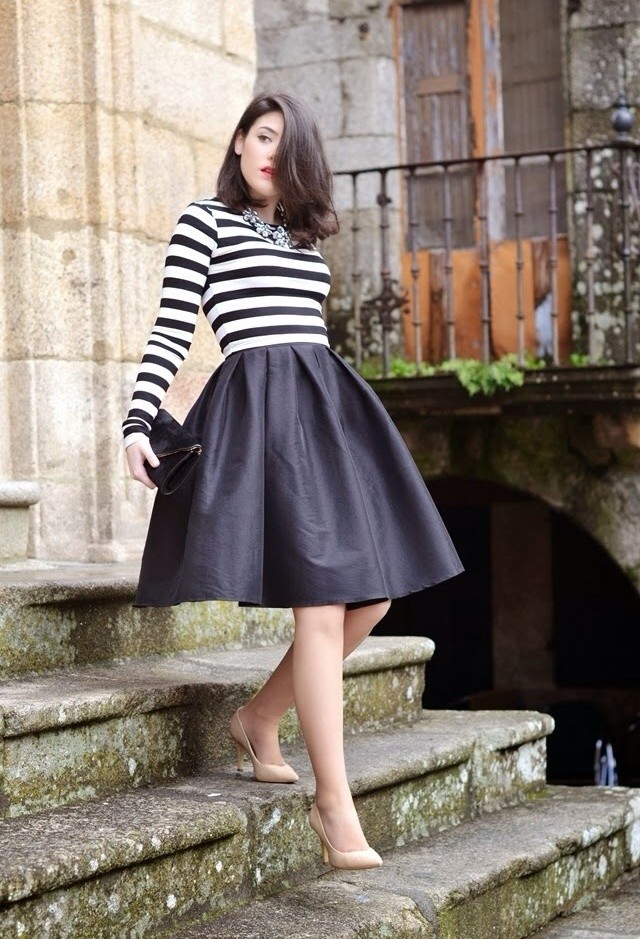 Try this look for a SJP feel
This combo is sure to make a few heads in the office turn!
`This look might be favorite – i'm in love with these pants! And talking of pants this brings me to number 3…
3. Stripped pants
Short girls everywhere rejoice, vertical striped pants are a must-have for anyone trying to give their legs a little length. Don't forget to add a simple black and white heel to complete the look.
For a classic look keep it clean with 2 tone stripes paired with a simple shirt and jumper
This red top compliments black and white stripes perfectly. Also don't forget about the detail ie the awesome yellow nail varnish
Don't feel like you have to to keep all the colours neutral or that you cant add a print and in my eyes a denim jacket works with any outfit. I also think its a really nice way to make an overdressed outfit more casual.
Tell me who isnt loving culottes right now? If your not sure how to wear them check out this blog post for some inspiration – How to wear culottes 
4. Stripped skirts
So many different types of stripped skirts that I am seeing in store at the moment but my favorite length has to be the midi!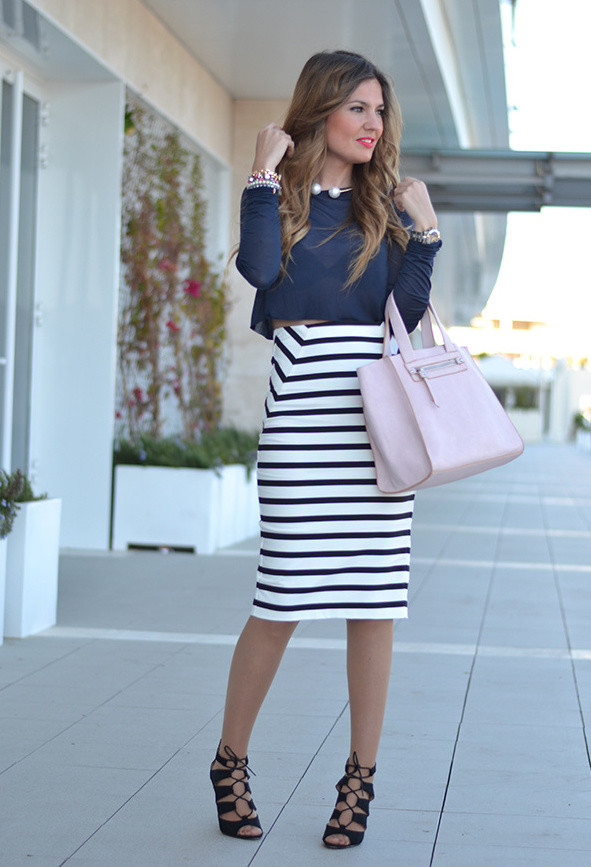 perfect here with a cute crop top and heels
Or for work pair with a jumper and nude shoes
For a playful look play with colours and proportions – I love the volume in this skirt
5. Wear you stripes top to bottom
If in doubt go all out…
Matching top and bottom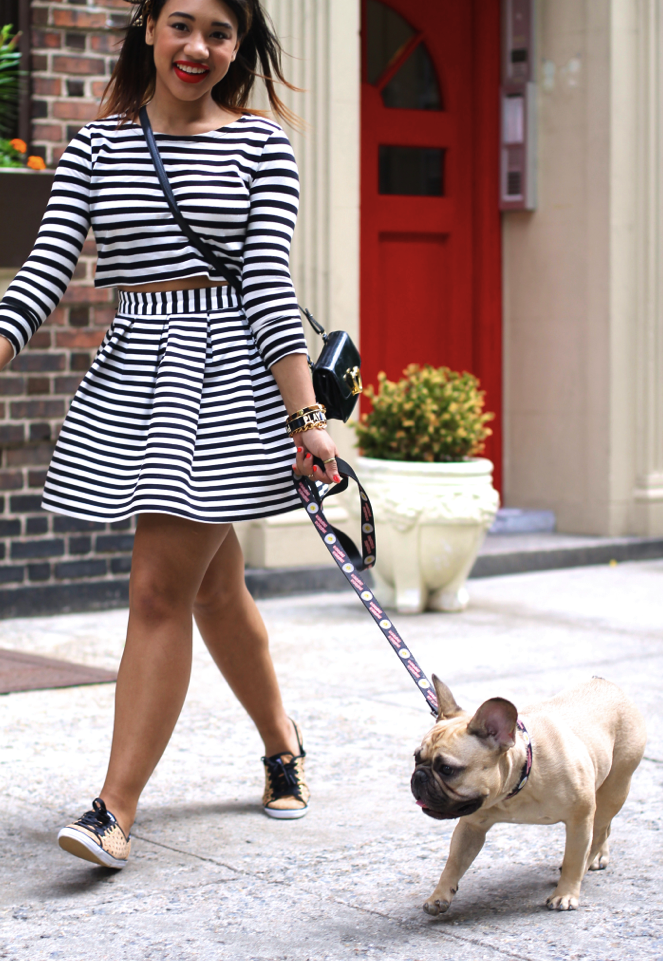 Double stripes
6. Wear with other patterns
These are for those of you that are slightly more daring….
My Take on stripes today
The new collections of stripes are zinging with seafaring stripes of all shapes and sizes – for all shapes and sizes. Horizontal, vertical, on ribbed jerseys, billowing silks, for night, for day, and layered too. The simplest ideas are always the best.
Dip your toe into this trend with my fav: A Breton tee worn over a crisp white shirt with fitted white denim and pumps