[tps_header]Maya Brunch [/tps_header]
A while ago I had a friend out from the UK and she wanted to do a brunch. I had a group of friends doing DDs but we all know what that's like so I thought it would be better to take her somewhere nice and have a bit of one on one time.
So I had a thought of where could we go with just two people – I have never actually just been to brunch as a couple so I thought somewhere with nice views, good food and drink and quite chilled – Maya brunch came to mind.
I had been before for dinner, in the evening, and loved it so decided to check out Maya brunch – details below:
[tps_header]About the brunch:[/tps_header]
Food and drinks: Unlimited sharing menu of Mexican favourites with a modern twist. The restaurant's signature totopos con salsa, crispy corn tortillas with a choice of two dips is available. Starters include a range of small sharing plates such as home-made huarache, quesadillas and signature nachos. Mains featured on the brunch menu include rib-eye steak fajitas; lobster; lamb chops marinated in adobo with mint sauce; and seafood in achiote coconut sauce with cilantro rice. Brunchers must save room for the most important meal of all – desert! To tantalize taste buds, guests can choose between banana fill in crepes with caramelized milk, sherbet and ice cream, as well as carved fruits for those keeping healthy this summer.
Dress code: Casual.
Family friendly? No.
Prices: Dhs350 (with soft drinks), Dhs450 (with selected beverages).
When? Sat 1pm-4pm
Extras: Pool and beach access at Le Royal Méridien Beach Resort and Spa is included in the price.
We where keen beans so got their bang on time. The restaurant was not full but 30 minutes later is was so booking is a must especial if you want to sit out side like us.
The area outside is covered for shade, the area is decked with great views that look out on to the hotel grounds and see
Views from our table
Afterwards if you do not want to travel far they have a really cool bar up-stairs
Amazing spot for sundowners
Or just for continuing the fun you had downstairs and drinking more!!
Watch my YouTube Video for more information on the brunch and restaurant
Pool and beach access at Le Royal Meridien Beach Resort + Spa is included in the prices.
For bookings contact us on +971 4 316 5550 or BOOK ONLINE.
Maya – Modern Mexican Cuisine At It's Best
Located in Le Royal Meridien Beach Resort & Spa · Al Sufouh road, P O Box 24970 · Dubai  ·
United Arab Emirates ·
Phone: +971 4 316 5550 ·
[tps_header]Other restaurants in the  Le Royal Meridien [/tps_header]
Geales
Seafood Restaurant
An urban seafood restaurant and wine lounge serving wholesome British cuisine, Geales Dubai showcases the very best of the sea with freshest of ingredients and true reflection of British culture and tradition.
Opening hours: 
Lunch Thu – Sat 12.30pm – 3.30pm
Dinner Thu & Fri 7pm – 12am
Friday brunch 1pm –  4pm
Zengo
Blend of Asian flavours
Asia recreated by celebrity chefs Richard Sandoval & Akmal Anuar. Zengo features an artful blend of Asian styles and flavours with influences of other ingredients from around the world.
Opening hours:
Sun – Fri 7pm – 12am
Bar & Lounge 7pm – 2am
Al Khaima
Classic Arabian style
A beautiful setting, delicious cuisine and a joyous atmosphere make the perfect Middle Eastern evening.
Opening hours:
Drinks & Sheesha
Sat -Wed 6pm -1am; Thu &Fri 6pm -3am
Dinner
Sat -Wed 7pm -12am; Thu &Fri 7pm -1am
Al Murjan
The place for afternoon tea
Elegantly serving tea, coffee, cakes, pastries and light snacks.The place to meet for afternoon tea, or spend quality time with a good book or a newspaper.
Opening hours:
Daily 5am – 10pm
Afternoon Tea : 2pm – 6pm
Shades
Sports bar & lounge
A chic and stylish restaurant and sports bar. Large TV screens placed both indoors and outdoors showcase the latest sporting action. Have a fun night out with friends as the resident DJ plays smooth grooves.
Opening hours:
Sat – Wed 10am – 2am
Thu & Fri 10am – 3am
Brasserie
All-day Dining
 Open all day, every day, for breakfast, lunch, & dinner. Enjoy sumptuous international buffets and an a la carte menu.
Opening hours:
Breakfast: 6.30am – 10.30am
Lunch: 12.30am – 3.30pm
Dinner: 6pm – 11pm
Friday Brunch: 1pm – 4pm
Rhodes Twenty10
Steakhouse by Gary Rhodes
Rhodes Twenty10, is a new generation of culinary grill with a twist, where the emphasis is on sharing, bringing family and friends together in sleek and contemporary surroundings.
Opening hours:
Daily 7pm – 12am
Italian Cuisine
Italian cuisine with a contemporary twist, served in stylish surroundings.The art of Italian cooking made into modern masterpieces. Buon appetito!
Opening hours:
Daily 7pm – 12am
Le Deck
Modern Mediterranean Restaurant
During the day, Le deck serves Mediterranean cuisine in the shade. Later, as the sun sets, cocktails will wash all your worries away. Located in the gardens near the main pool.
Daily happy hour from 5pm – 8pm
Opening hours:
Daily 9am – 10pm: Dining 11am – 7pm
Piano Bar
Meet up for a drink
 The Piano Bar is the perfect place to meet before dinner – or after, when the tempo increases.
Dress Code: Smart Casual
Age Policy : 21 years & above
Opening hours:
Daily 6pm – 12am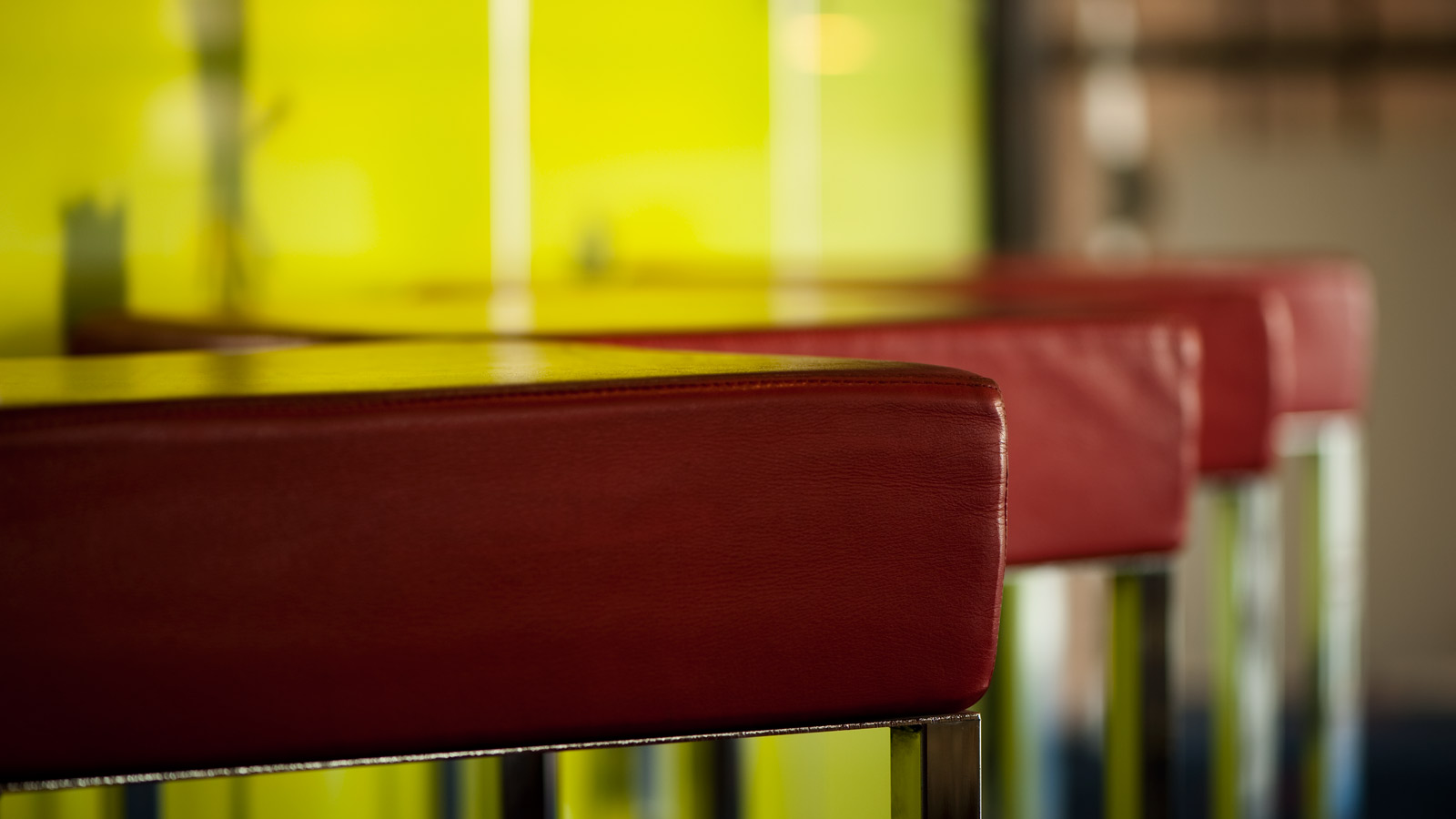 The Lobby
Elegant Lobby Lounge
 A discreetly placed lounge in the hotel's elegant lobby where you can indulge in a selection of coffees, teas and fresh juices. Located in the main building Lobby.
Opening hours:
Daily 8am – 10pm
And of course Maya
Modern Mexican Cuisine
 The flaming hot new Maya – Modern Mexican cuisine by celebrity Chef Richard Sandoval.
Opening hours:
Dining
Sat -Wed 7pm -12am; Thu &Fri 7pm -1am
Lounge & Bar
Sat -Wed 5pm -2am; Thu &Fri 5pm -3am
Brunch: Fri & Sat 1pm – 4pm