The famous international dance school Milan Pole Dance Studio has opened the first private, dedicated pole fitness studio in Dubai.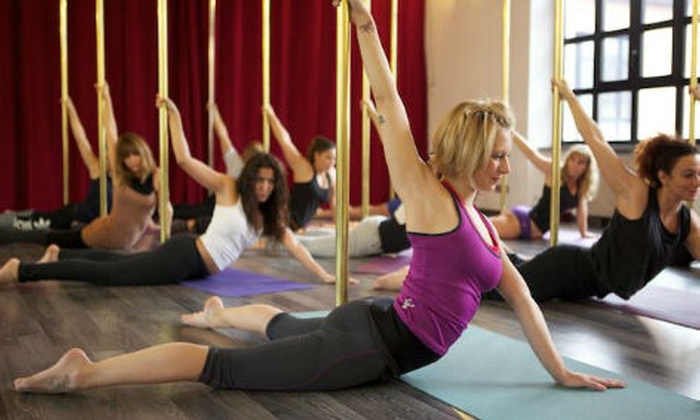 The Pole Dance Studio provides intense and fun workouts for women only, of all ages, shapes and levels.
After three years of great success in Milan and Montréal, MPDS ACROBATICS YOGA & PILATES STUDIO JLT opened a new base in Dubai in March 2014. Located in Al Mazaya Business Avenue, the studio offers intense yet fun workouts for the ladies of the Middle East through its signature Pole Fitness classes, ranging from Basic Pole Dance to Pole Conditioning and Pole Gymnastics.
POLE FITNESS
One of the fastest growing sports trends in the world today, in recent years Pole Fitness has become officially recognized as a sport. It is a discipline that promotes strength, flexibility and cardiovascular benefits combining dance, gymnastics and acrobatics. Few realise that the art form originated in the circus during the 1920s in the U.S., with party entertainers performing around the vertical poles used to hold up the tents. It has come a long way from such humble beginnings, and MPDS is proud to have students who have fallen so in love with the sport that they now compete within the annual World Pole Dance Championships.
POLE CLASSES
The 60-minute lessons compile a very balanced training mix, similar to aerobics: warm up, technique training, choreography and stretching. Instructors follow a weekly schedule and structure incorporating lifts, turns, tricks and combinations. Dance routines and aerial acrobatics lead to great cardiovascular benefits, whereas Pole Gymnastics focuses on improving technique and strength.
Its on my list to try out very shortly!
Details:
Al Mazaya Business Avenue Tower AA1 – Studio 1502 – JLT – Dubai – UAE – P.O Box 212209
Tel. +971 (0)4 0303693 Mob. +971 (0)56 2597911